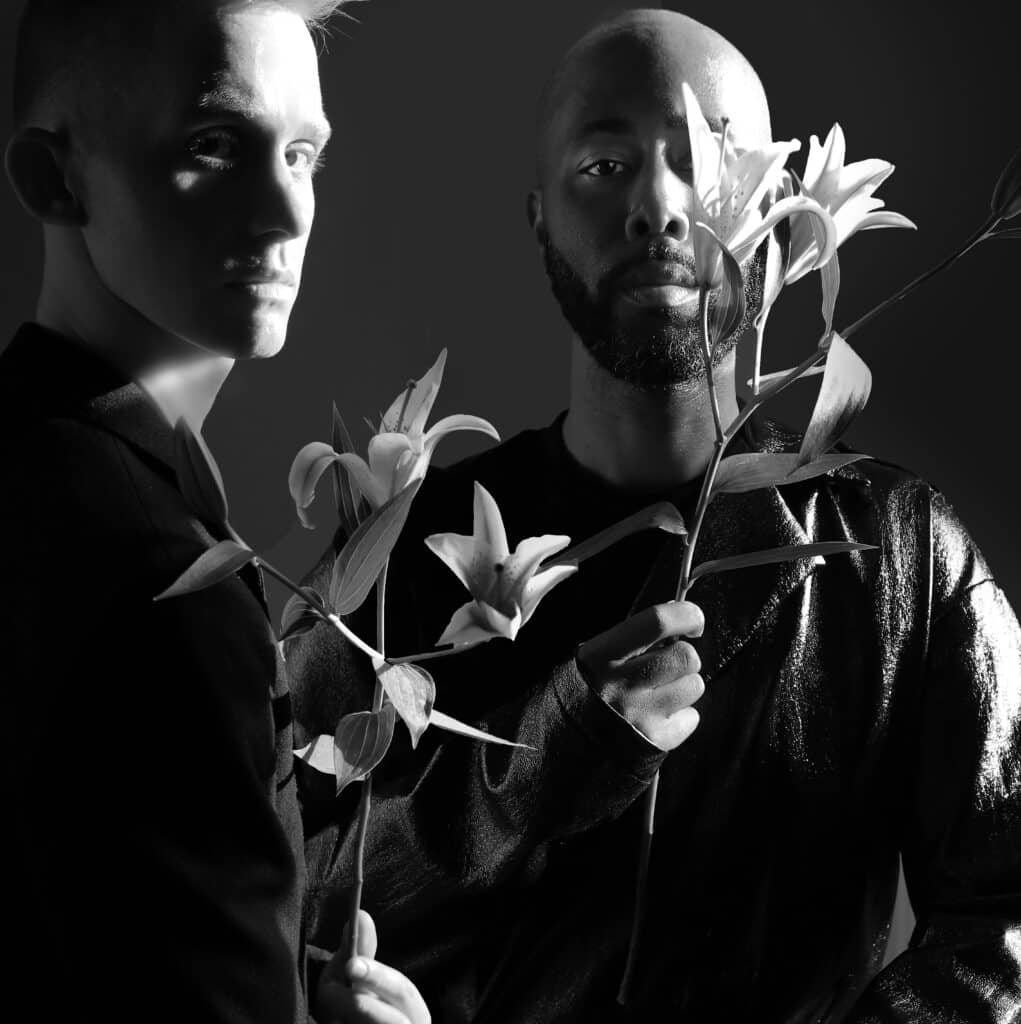 CULTURE'S PANIC ROOM is an immersive and mesmerizing exhibition by the emerging American artist duo Wickerham & Lomax. Coinciding with Frieze London, the site-specific installation will welcome visitors from 14th-28th October and marks the pair's debut exhibition in the UK, while offering an all-new experience at The London EDITION.
Situated in the hotel's BASEMENT, which was originally conceived as a nightclub, the mixed-media installation playfully meditates upon questions regarding luxury, presence, individuation, and access. The artists will transform the space into a highly reflective and sensory experience imitating a panic room with CGI mapped characters as tropes surrounding: the heist, the encounter, the intruder and the stranger as subjects of imagined realities. Through interaction with the digitally rendered CGI characters and other exhibition visitors, the installation encourages its audience to reconsider its relationship with self and others in space.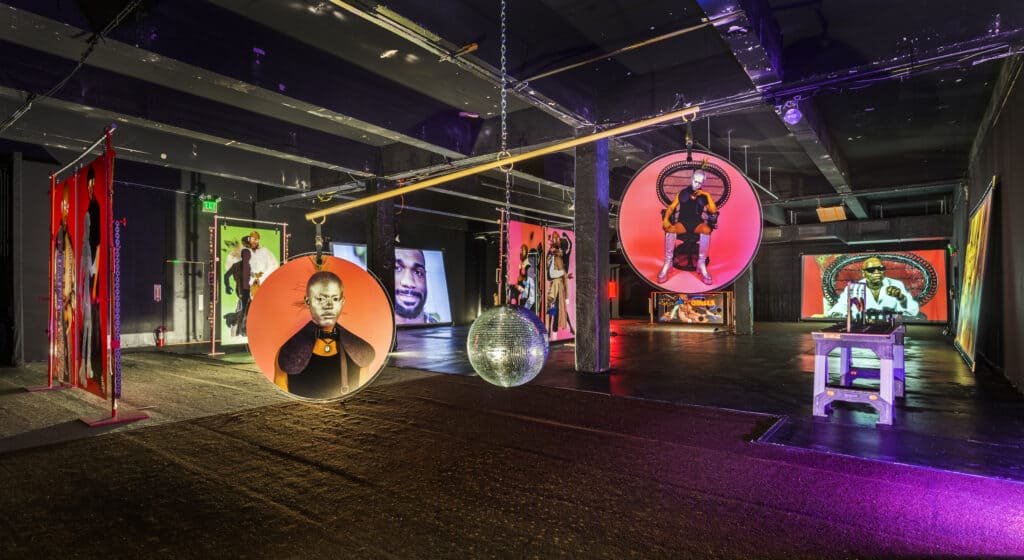 The bold club culture sensibilities of the artists are married with the nocturnal nightclub aesthetic of the exhibition space as the exhibition blurs the boundaries between the real world and virtual through neon lights, plexiglass and acrylic sculptures and digitally mapped CGI characters. Their gallerist, Todd von Ammon, is printed in the round on a charity tank – while digitally augmented he lounges, eagerly waiting to be showered by visitors' donations with proceeds going to Ballet After Dark, an organization based in Baltimore, MD, that assists sexual trauma survivors with their recovery through dance.
Hotly tipped as 'Ones to Watch' by Artforum in 2020, Wickerham & Lomax's large scale installations employ queer sensibilities, speculative fictions and networked virtuality to explore subculture, marginality and connectivity as a way to complicate mainstream perspectives. The London EDITION's sleek architecture and tasteful decor provide an
exquisite backdrop for presenting the artists' work in a dynamic way while offering a portal into the essence of the city.
CULTURE'S PANIC ROOM will be available to view from 14th October – 28th October 2021 exclusively at The London EDITION. Opening times: 6:00pm-11:00pm Free admission
About the Artists
Wickerham & Lomax is the collaborative name of Baltimore-based artists Daniel Wickerham (b. 1986) and Malcolm Lomax (b. 1986). Wickerham and Lomax are new media artists focused on the impact of cultural practices and productions as formative structures on the individual and the collective. The work presents questions of identity and the body, focused on the impact of digital technologies and social spaces on the formation of subjectivities and speculative corporealities. They have exhibited their work across prestigious art fairs, galleries and institutions across the US including Artists Space, Brown University, The New Museum, NADA and Frieze New York. In 2020,
Wickerham & Lomax won the Trawick Prize for Best In Show and in 2015 were the recipients of the Janet and Walter Sondheim Prize. Most recently, they were featured in Art Forum's April 2021 issue with their Quarantine Bags project and were acquired by the Baltimore Museum of Art following their 2020 show at von ammon co.
Categories
Tags