'LUCKY CHARM' is a Group Exhibition of 28 International Artists. Presented by Lisa Boudet in association with Moosey Art.
What is Lucky Charm?
Something that tilts the scales in your favour when the odds are against you. It is something that is believed to bring you luck. Something that with its presence alone gives you world-conquering confidence.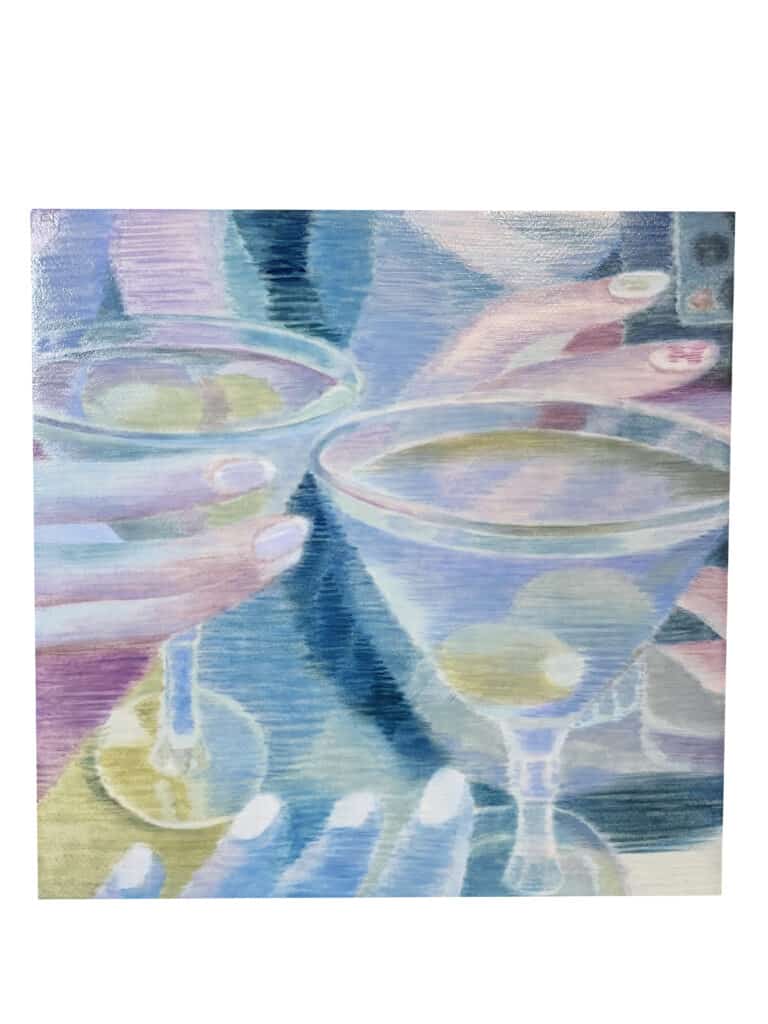 This exhibition was brought together with the intention of encapsulating those moments when your Lucky Charm allows the dice of life to bounce in your favour. A chance or an opportunity that somehow now presents its self.
28 international artists stamp their own expression of what Lucky Charm means to them through varying mediums. The full list of participating artists include:
Eva Beresin (HU)
Tvorogov Brothers (RU)
Jack Jubb (UK)
Ayane Yamamoto (JP)
Yoora Lee (KR)
Adrian Hobbs (AU)
David von Bahr (SE)
Margaux Laurens-Neel (FR)
Mariah Ferrari (US)
Aaron Robert Baker (US)
Madeleine Leplae (FR)
Genevieve Cohn (US)
Zoe McGuire (US)
Romain Fueler (FR)
Anders Lindseth (US)
Charlotte Fox (US)
Ru8icon (US)
Sonyo (Lee Seungha) (KR)
Taishi Nishi (JP)
Laurent Allard (FR)
Julian Adon Alexander (US)
Andy Cahill (US)
Kathryn Mecca (US)
Toru Ishii (JP)
Anthony Peyton Young (US)
Nicholas Zepeda (US)
Kristen Sanders (US)
Thomas Linder (US)
LUCKY CHARM presented by Lisa Boudet, opening the 4th until the 14th of November 2021 at Hoxton Arches in London, United Kingdom. More Details : @blisalisab
Uncovering the most exciting untold stories, from some of the art world's most influential people one video at a time. Lisa Boudet was the first to interview Mathieu Van Damme (Founder of Case Studyo), Artist Jordy Kerwick, Christian Luiten and Curtis Penning (Founders of Avant Arte) just to name a few. Moosey Art is known for its bright vivid vision when searching for new talents. They have previously worked with some of the most sought after artists currently setting records at auction, including TIDE, Roby Dwi Antono, Felix Treadwell and César Piette.
Categories
Tags