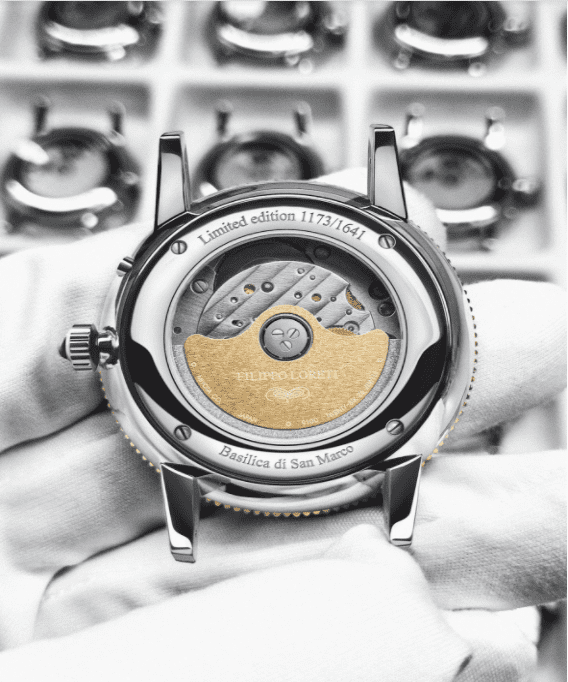 Some people can't distinguish between quartz, automatic, and mechanical watches. Quartz watches use batteries to power the piece of quartz that keeps the timepiece accurate. On the other hand, mechanical watches consist of several components like the resonator, mainspring, and escapement.
There are two kinds of mechanical watches – manual and automatic. Unlike manual watches, automatic timepieces are self-winding. Manual watches are wound by hand, while automatic watches rely on your wrists' movement to work. Thus, you can use your automatic watch without winding it every day. However, it's still essential to learn how to take care of automatic watch.
Do Automatic Watches Need Maintenance?
Yes, automatic watches need maintenance. After all, fixing a watch is more expensive than maintaining one. Whether you inherited or bought a new automatic watch, you must learn how to take good care of it. Here are tips on how to keep an automatic watch going.
Avoid dropping your watch or subjecting it to external shock. Since an automatic movement consists of many parts, the impact can cause damage to the parts or watch assembly. The watch's exterior could also sustain damage.
Keep your timepiece away from water or moisture
Moisture is one of the biggest enemies of mechanical devices. Today, most watches are water-resistant, allowing them to be submerged in water for a certain depth. You will also find dive watches that have water-resistant screw-down crowns. Whether you have a stainless steel bracelet or a cloth-based strap, you should keep your timepiece away from water or moisture.
The watch should be completely dry before you store it to prevent rusting. However, constant water exposure can damage the watch. If you accidentally dropped your watch in water, wipe it with a clean cloth and keep it in a dry spot.
Avoid placing the watch near strong magnets or electronics
Automatic watches will be disrupted if magnetized because they're run entirely by metal parts. If the watch is magnetized, it will lose accuracy. Therefore, you should avoid storing your watch near electronics.
Automatic watches must be serviced to re-oil and clean the parts. This kind of watch usually requires service every three to five years. Servicing your watch also ensures that it stays clean and accurate all the time.
The watch may no longer correctly work if you don't wear it often. Thus, you should wear your watch often to keep it in good shape. You can also wind the watch manually to keep it running.
Wipe your watch with tissue or a clean cloth. Unless required, avoid using soap to clean your watch. The watch case is easy to clean, but the strap is different. Straps can be made from different materials. Each material requires a different cleaning method. For instance, you can clean a metal bracelet with a toothbrush since you need to get rid of the gunk or dirt that might be stuck in the strap's crevices and openings. A wet towel or tissue is enough for rubber, cloth, and leather straps since they don't have crevices.
Develop a personal watch care regimen
Wipe your timepiece every night to remove any dirt or dust. Cleaning your watch will not only keep it clean but also prevent germs and other harmful microorganisms from accumulating. If you have a water-resistant watch, you can wipe it with a piece of soft cloth soaked in water and mild soap. If it's not waterproof, wipe it with a dry cloth. Air-dry the watch, then store it in the original package.
Best Automatic Watches from Filippo Loreti
You already know how to care for automatic watches. Now, it's time to choose one. Automatic watches aren't cheap, but you don't have to exhaust your savings to own an elegant timepiece. Filippo Loreti offers a wide selection of automatic watches at fair prices. Here are the best options from Filippo Loreti.
Eterno Emerald Automatic Watch
The Eterno Emerald is a classic watch with a green dial, luminous hands, NH35 movement, a green Italian leather strap, and a trapezoidal date window that enlarges aperture. If you want to make it more special, you can add a personal engraving on the watch caseback.
Eterno Gilded Azure Link Automatic Watch
The Eterno Gilded Azure Link is another classic offering from Filippo Loreti. The watch features a blue dial with luminous gold hands and indexes. It also has a two-tone metal bracelet, trapezoidal date window, NH35 mechanical movement, and scratch-resistant glass that protects the dial from various elements.
Skeleton Rose Gold Blue Automatic Watch
The Skeleton Rose Gold Blue features a skeleton dial and transparent caseback, allowing you to see the fine details and artistry that went into the timepiece. The watch has luminous hands to let you check the time without any problem.
Wrap Up
As a watch enthusiast, you want your timepiece to run efficiently and smoothly. Learning how to care for automatic watches is essential if you want your watch to last for a long time. So follow the tips stated above and expect your watch to serve you for many years to come.
Categories
Tags