Opening on March 3rd, 2022, Camille Norment: Plexus is the second exhibition at the renovated Dia Chelsea. For this new, large-scale commission, Norment has united two sculptural installations in the postindustrial spaces of 541 and 545 West 22nd Street through a single sonic composition, with each space forming a dynamic and reflective acoustic environment.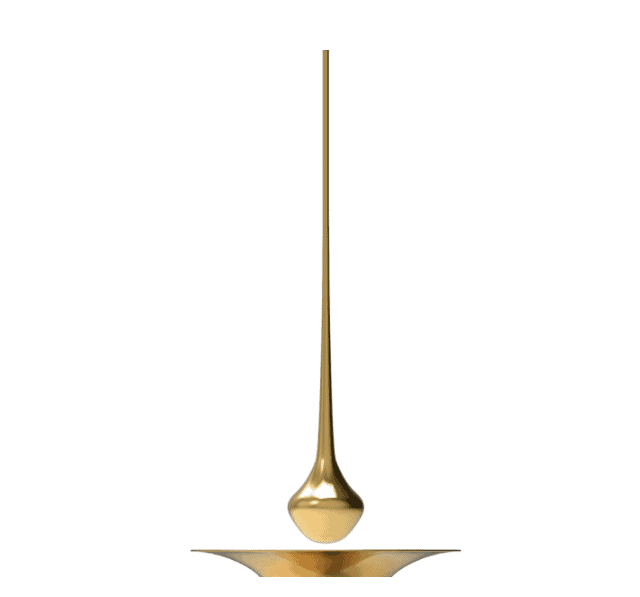 "This project culminates a four-year-long, in-depth engagement with Norment, which began with preparations for her Artists on Artists lecture on Max Neuhaus in 2019. Dia has a long history of facilitating Minimal sound and site-responsive investigations, and this new commission extends these interests into the present day. Through her rigorous, socially engaged sound practice, Norment lends fresh perspective to the social and political histories of these buildings."

Jessica Morgan, Dia's Nathalie de Gunzburg Director.
Throughout her career, Norment has probed sociocultural phenomena through sound and music—specifically instances of dissonance as active potentials. In particular, she explores three tones: the bell, feedback, and the sine wave, as well as vibration, as emblematic of the dynamics of experience and idiosyncratic subject-object relations. In her site-specific commission at Dia Chelsea, these three sonic entities are united through the use of the drone—continuous tones which resonate through the gallery architecture. This two-part installation follows the logic of the drone as an articulation of systems, repetitive patterns, and the vibrational voices of human and non-human bodies.

The installation at 545 West 22nd Street engages with the site's history as a shoreline turned landfill. Considering the industrial maritime history of Chelsea, Norment focuses on human migration across the globe through bodies of water and the relational dynamics between humans and the environment. Within the space, monumental structural growths made of responsibly sourced felled and fallen trees branch onto the floor as a continuation of the vaulted ceiling, which itself resembles the ribbed frame of a capsized ship. Encountering the work, the visitor's mode of listening changes as they experience a microtonal chorus throughout the space and then directly feel the vibrations of voices when sitting or lying on the wood sculptures.

In the adjacent space of 541 West 22nd Street, Norment engages with three tones—the bell, feedback, and sine wave—which together resonate with ideas of experienced time and historicity, power, political resistance, and agency. A large brass vessel that simultaneously recalls the morphed form of a bell, singing bowl, and horn sits in the center of the open gallery. Another form recalling both a clapper and a mute drops from the ceiling above. As a unified sculpture, the work amplifies and summons the sound directed into it through a feedback loop facilitated by live microphones hung from the ceiling. Modulated by the movement of bodies through space, the installation privileges the visitor as an influential agent in the work. As the visitor nears the sculpture, spectral artifacts of static from radio recordings of social protests in the 1960s and '70s become audible.
"Affect, movement, and sound lie at the core of Norment's embodied practice. Through engagement with the architectural and sonic aspects of Dia Chelsea, the artist's new commission continues her focus on evolutionary feedback, spiritual and sonic resonance, as well as the rhizomatic relations between bodies and our environment, spanning the historical and contemporary experience. As the visitor moves through the spaces, they encounter various moments of sonic interaction that elevate their sense of being, both as a singular body and in relation to others," said Kelly Kivland, curator.

This exhibition will be accompanied by a publication, forthcoming in late spring 2022, which will feature a conversation between Kivland and Norment, texts by the artist, Nida Ghouse, Legacy Russell, and David Toop, and a poem by Fred Moten and Norment.
Camille Norment: Plexus is curated by Kelly Kivland, chief curator and director of exhibitions at the Wexner Center for the Arts in Columbus, Ohio, and former curator at Dia Art Foundation, with Randy Gibson, manager of exhibition technology, Heidie Giannotti, director of exhibition design, and Zuna Maza, curatorial assistant. Public programming for the exhibition is organized by Jordan Carter, curator at Dia.
Exhibition of Newly Commissioned, Site-Specific Work by Camille Norment A Two-Part, Large-Scale Sculptural and Sonic Work Spans Both Galleries at Dia:

Camille Norment: Plexus is made possible by significant support from Kelley and Christopher Bass. Generous support provided by the Kaleta A. Doolin Foundation, and Dia's Director's Council. Additional support provided by the American-Scandinavian Foundation, Norwegian Ministry of Foreign Affairs, Kimberly and Tord Stallvik, and Virginia Cowles Schroth.

About the artist
Camille Norment was born in Silver Spring, Maryland, in 1970. She received a BA in comparative literature and art history from the University of Michigan in 1992. At New York University, she received an MFA in 1994 and an MA in interactive telecommunications in 1998. Norment's practice spans drawing, installation, performance, sculpture, sound, and video. Her work has been recently shown in solo exhibitions at Oslo Kunstforening, Norway; Reva and David Logan Center for the Arts, Chicago; and Temple Bar Gallery + Studios, Dublin. She has participated in group exhibitions at the Museum of Modern Art, New York; the Pushkin State Museum of Fine Arts, Moscow; and the San Francisco Museum of Modern Art. Norment represented Norway in the 2015 Venice Biennale. She has since participated in the Thailand Biennale (2018) as well as the Lyon (2017), Montréal (2016), and Kochi-Muziris biennials (2016). She currently serves as prorector of research at the Kunsthøgskolen i Oslo (Oslo National Academy of the Arts). She lives in Oslo.
Categories
Tags