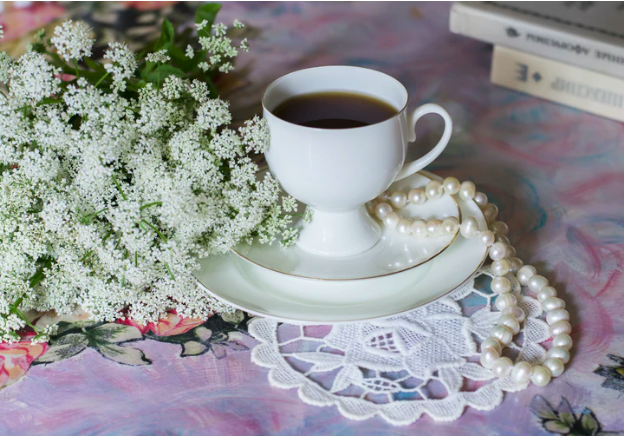 Flipping through old fashion magazines, you must have spotted the leading ladies of style flaunting luminescent gems. You may have seen them sparkle on their ears or lay as a perfectly elegant string along their necks. Yes, pearls are the truest form of elegance and sophistication that have, over the years, maintained their status symbol of being the ultimate accessory. What has changed, however, is their perception. What might have been considered jewelry for the elite or very formal occasions is now sweeping the world as a versatile fashion option. You may have seen pearls as part of your grandmother's jewelry collection but will now see many stylish men and women wearing them with different outfits.
Because pearls are center stage at the moment, you must own an item of evergreen pearl jewelry. But owning pearls is simply the first step; you should know the many different ways you can wear them to look chic and timeless. If you are looking for some style inspiration, here is everything you need to know to pull off pears for different looks. 
Let's Talk About The Basics Of Pearl Jewelry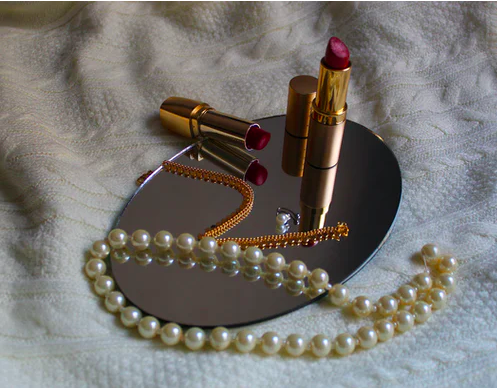 Before we dive right into talking about the different ways you can style your pearl jewelry, let's take a step back and talk about everything you need to know about pearl jewelry basics. Understanding these fundamentals will make it easier when you set out to purchase your very own set of pearls.
Made from mollusks, the gems of the seas have been around for many many years but did you know that there are different kinds of pearls available? Black pearls, also known as South Sea pearls, are larger and very rare, ranging in grey, black, and silver colors. Then there are Mabe Pearls that are cultured pearls used in many high fashion jewelry pieces. You might also consider the popular Freshwater pearls that also come in many forms. You can refer to this Freshwater pearl buying guide to find out everything there is to know about this beautiful piece of jewelry.
There are also other aspects that you need to consider that directly impact their quality and value. One determinant of value is the luster of the pearl. An oysters diet and the water temperature impact the luster of the pearls they end up producing. Pearls that have a semi-transparent look have more luster and are a lot more valuable. When you envision pearls, you probably think about a beautiful ivory white, but you should know that they come in several different natural colors across the world. They can even be dyed and bleached to create different looks.
Now that you are acquainted with some handy information let's get into the different ways you can style pearls.
The Ultimate Glam Look 
Pearls scream femininity and class, so one of the best ways to fully utilize their lustrous appeal is for a glamorous, edgy look. When it comes to styling them in this category, we say more is less so you can choose to go all out and bring out a full set of pearls; earrings, a bracelet, necklace, and the likes. Thinking of bringing out that little black dress? Well, in that case, layer on some pearl strands and put on a classic shade of red on your lips, and you will look a class apart. If you're not wearing a dress, you can pair the jewelry set over an elegant black blouse with some slacks for a smart evening look. Don't just stop at jewelry; complete the look and throw in some delicate pearl hair clips and pins in your hair. This is a very trendy look right now and can even be perfect for a romantic wedding updo, paired with a gorgeous white gown. 
Minimalism At Its Finest 
If the thought of dressing up is not your cup of tea, don't worry, pearls are perfect for the minimalist inside of you that likes to keep it simple yet classy. Nowadays, pearls are being worn over t-shirts and jeans, so really, there are endless opportunities on how you can incorporate them into your everyday wardrobe. To bring your outfit together with a sprinkle of sophistication, you can go for an understated look and wear round pearl studs. You can also choose to throw in a dainty pearl drop necklace or a fine string over a plain shirt or sweater. 
We recommend that you style your pearls with a less busy looking dress, preferably a solid color, to enhance the jewelry. To keep it classy, go for a neutral color palette and let the pearls be the outfit's focal point. 
Build Pearls Into Your Outfits 
Maybe accessorizing too much isn't your thing, but here is what you can do – build them in as part of your dress! You can opt-out from wearing jewelry and go for clothing pieces that beautifully incorporate pearls into their design. A trendy, timeless look is the classic button-down, with pearl buttons. Consider wearing bright colored cardigans for an overall preppy look. You can even go for a sweater that has pearls embellished all over the front. This can be a more dressy look that you can even throw over a formal dress and turn heads during an evening outdoors.
The Pearl Fusion Aesthetic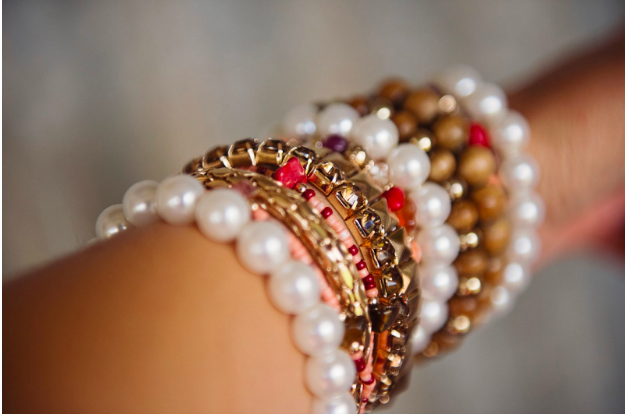 You can even use pearls in combination with other pieces of jewelry to enhance your look. Because pearls are the perfect neutral base, they work beautifully with just about any other jewelry piece. You can mix and match pearls with gemstones and metallic accessories for a look that is very trendy at the moment. Try layering pearls with gold chains or add a pearl band to your ring stack. Colored gemstones also bring excitement to the overall look, so you can even pair a necklace that is a fusion of both. 
Parting Thoughts 
When it comes to jewelry, pearls reign supreme as the classiest accessories out there. From its rich history as a regal jewel worn by aristocrats and celebrities to being accessible to everyone in the world of today, pearls are now more popular than ever. Knowing what types there are and how to buy the right kind is key to owning the perfect pair. 
Are you ready to welcome pearls into your wardrobe? What is your favorite way to style pearls every day? We would love to hear from you in the comment section below.
Categories
Tags